I don't ever go on an outdoor adventure without taking my Garmin inReach Mini 2 way satellite communicator with me. There's a good reason and here's why.
I have been hiking for 25 or 30 years and have had my share of close calls on several hiking trips. On one occasion, my hiking group, which included my son, two nephews and a good friend, had a close call with a large rattlesnake, and a small water moccasin. One or two of our group came within one foot of each of these snakes.
We were hours away from the road and any quick emergency response. One of our group would have had to drop their pack and run for help. I believe no help would have arrived for at least 3 hours, which means the person who was bitten, may not have survived.
The interesting thing was that we had talked extensively on that trip about what we would do if one of use was bitten by a poisonous snake. The only thing we came up with is that the person in the best shape would have to run for help.
There have been several other occasions where a life threatening emergency could have happened, but thankfully didn't and the sad thing is that none of us ever carried a satellite messenger to be able to call for help.
It took me 30 years but I finally realized how stupid I have been for not carrying such an important life saving device. My son and I now carry a Garmin satellite messenger. My son carries the Garmin inReach Explorer+ and I have the Garmin inReach Mini.
It has been over a year that we have each carried our satellite messengers and it helps make all of us, even our family members at home, be more at ease, knowing that we will be able to communicate and call for emergency services if we ever need it.
I have been using these two satellite messengers plus three other messengers extensively since 2019 and have field-tested all of them. My favorite satellite messenger is the Garmin inReach Mini, as I almost extensively go on day hikes.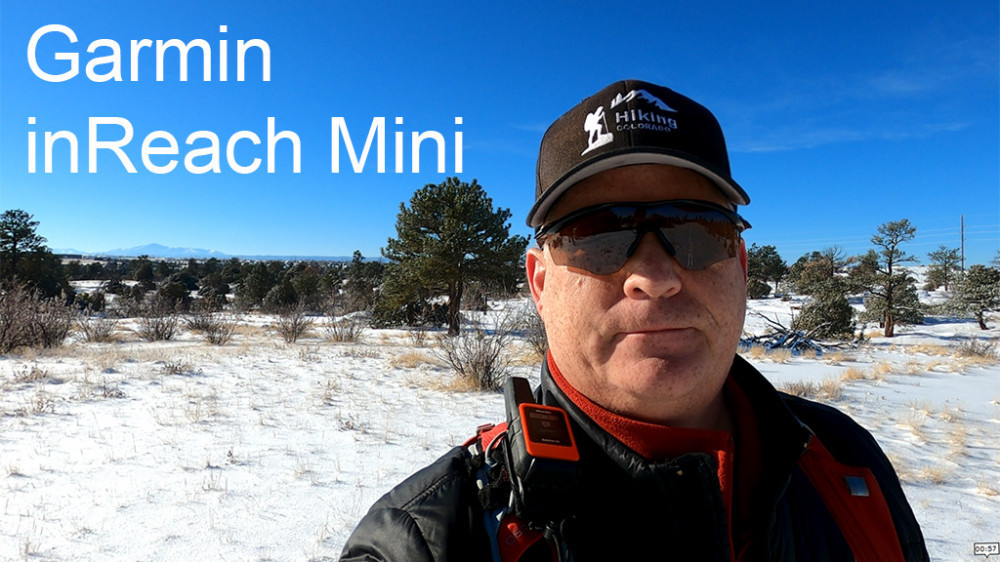 I would choose the Garmin inReach Explorer+ if I was going on longer multi-day hikes, as the Explorer+ has a longer battery life and can be used as a standalone device, and doesn't need to be synced with your smartphone.
I strongly recommend all of you reconsider going out on an outdoor adventure without a satellite messenger. There are many other messengers besides these Garmin devices and you can read about them HERE.
You can find more information about the Garmin inReach Mini Review HERE.
Check out the YouTube video below of the Garmin inReach Mini.
If you know you want the inReach Mini, then you can look up the latest prices on Amazon in the link below.
Sale
Garmin 010-01879-00 InReach Mini, Lightweight and Compact Satellite Communicator, Orange
Small, rugged, lightweight satellite communicator enables 2 way text messaging using the 100 percentage global Iridium network (satellite subscription required).Special Feature:Bluetooth.
Trigger an interactive SOS to the 24/7 search and rescue monitoring center (satellite subscription required). Display size-0.9 x 0.9 inch
Access downloadable maps, U.S. NOAA charts, color aerial imagery and more by using the free Garmin Earthmate app and compatible devices
Optional inReach weather forecast service provides detailed updates directly to your inReach Mini or paired device, basic and premium weather packages available
Send and receive inReach messages through compatible Garmin devices, including connected wearables and handhelds. Display resolution: 128 x 128 pixels
NOTICE: Some jurisdictions regulate or prohibit the use of satellite communications devices. It is the responsibility of the user to know and follow all applicable laws in the jurisdictions where the device is intended to be used
This product was presentation was made with AAWP plugin.
Return to Home Page