Have a Wasp PROBLEM? Check out this Wasp Nest Removal Technique.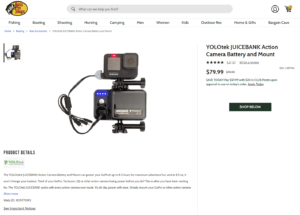 WARNING! Graphic Content!
Mike was doing a lot of fishing on his pond in Crescent, Oklahoma, down by his dock. He was a little shocked when he found four wasp nests, all on furniture and under the roof on his dock.
He took a few photos and videos and then decided on the best way to eliminate these pests quickly.
Mike used the HotShot Wasp and Hornet Killer…and it doesn't give any hornet a chance for survival.
Hot Shot Wasp & Hornet Killer Spray For Insects, Eliminates The Nest, Sprays Up Tp 27 Feet, 17.5 fl Ounce
KILLS ON CONTACT: Hot Shot Wasp & Hornet Killer controls wasps, hornets, yellow jackets, scorpions, mud daubers and tent caterpillars.
UP TO 27 FOOT JET SPRAY: With a jet spray that reaches up to 27 feet, you can stand a safe distance from the nest.
NON-STAINING: This product is non-staining to most home siding depending on age and cleanliness – before using in areas where spray may contact home siding, test in an inconspicuous area and recheck in a few hours.
FOR OUTDOOR USE: Apply at sunset when insects are least active.
AEROSOL SPRAY: Water-based formula eliminates the nest.
This product was presentation was made with AAWP plugin.
The results were impressive, from a human's view point, but hopeless from a wasps point of view.
You can watch the YouTube video here.
Hope this helps you have confidence if you need to get rid of a wasp pest problem
Return to Home Page