Mike McFarland
I was born and raised with a gun in my hand in Houston, Texas and have always loved hunting and the challenge of out smarting my prey.
I moved to Dallas, Texas after high school and it was during my time there when I made my first elk hunting trip to the mountains north of Red River, New Mexico. I distinctly remember waking up to the cool mountain air, which reminded me I wasn't in the sweltering humid climate in Texas. This was the beginning of my love and desire to spend more time in the Rocky Mountains, far away from the humid flat lands.
It wasn't long before my wife and I moved to Crescent, Oklahoma, which was a major improvement from the humidity of Texas, but I was still hundreds of miles away from Colorado. During my time in Oklahoma, I have leaned a lot about hunting white tail dear, bass fishing out of my private pond, along with learning how to out smart the wild hogs entering the Southeast part of Oklahoma. I have spent countless hours finding ways to improve my chances of getting that trophy buck, bear, elk, bob cat, and much more. One of the things I have learned the most, are ways to keep from giving myself away, primarily due to human scent.
I am currently looking foward to my retirement in the Colorado Rocky Mountains, and am making plans to move there in the next few years. Until then, I hunt and fish whenever possible, and work to find time to get away to Colorado as much as I can, especially now, as I am researching where I would like to buy some land in the Rockies.
Rick Belden
I have always loved the outdoors, and especially the mountains, from the Cascade Mountain range to the Rocky Mountains of Colorado and New Mexico.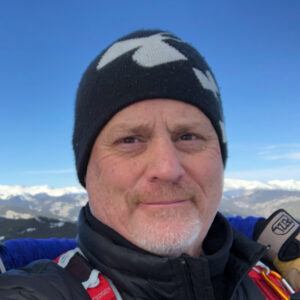 My love of the outdoors started when I grew up in Oregon and Washington for the first 20 years of my life. I still remember the beautiful mountains, many times enveloped by clouds, rain, and mist but I also remember the crystal clear rivers and lakes where you could see 20 feet down to the bottom.
I joined the Air force in 1986 and was shipped off to Texas and then to Oklahoma City, where I found the love of my life, but no one told me the secret about marrying an Oklahoma Girl. If you marry one, you might never leave the state.
We lived the past 30 years in Edmond, Oklahoma where we raised our two children and loved every minute of it, however, I have never lost my love of the mountains and have always planned many hiking and backpacking trips to the Rocky Mountains in New Mexico and Colorado.
My wife, son and daughter all live in Colorado now and take every opportunity we get to discover new places and exciting adventures in the Great State of Colorado.