Watch this incredible video of this Brown Trout caught in the Miramonte Reservoir.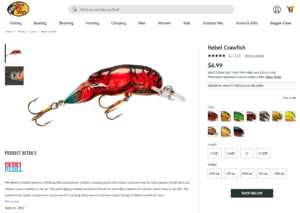 Location
The Miramonte Reservoir is located in southwest Colorado, southwest of Telluride, actually about 13 miles south of Norwood, Colorado.
The Miramonte Reservoir is a long drive from most population centers so that's why there are mostly locals fishing here and the trout get up to 24 inches. There are a lot of great fishing stories we have heard from other fishermen, so Mike and I had to take week to come out and fish this area of Colorado.
We didn't catch a 24-inch trout, but we did catch a really nice 18 inch brown trout.
Lures
Mike caught this 18 inch brown trout on a crawdad lure.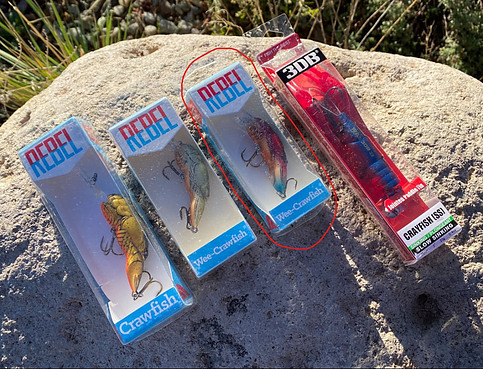 This crawfish lure is called the "Rebel Wee Crawfish Nest Robber."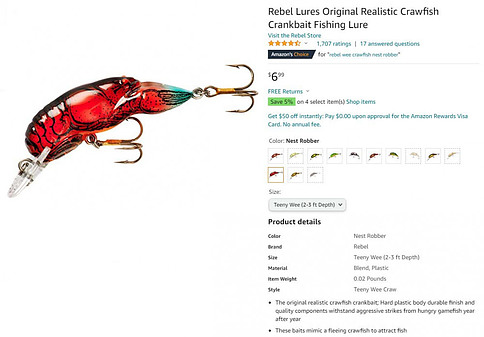 Fishing Stories
We learned on this trip that these trout are feeding on small crawfish, which accounts for their large size, plus it's such a long drive to get here that most people don't take the time to make this drive.
We also heard that these crawdads spawn three times a year hear in stead on once a year, but again, that's what we heard.
We're planning a return trip this year to see if we can land a larger fish, and we'll be bringing these videos and fishing stories to you as we learn more.
Check out the video below of this big brown trout catch.
Rebel F77-65 Teeny Wee Craw, 1/10-Ounce, 1-1/2-Inch Nest Robber
The original realistic crawfish crankbait; Hard plastic body durable finish and quality components withstand aggressive strikes from hungry gamefish year after year
These baits mimic a fleeing crawfish to attract fish
Distinct pulsating action is irresistible and extremely effective in rivers and streams
Can be cast or trolled for virtually any freshwater species but fishes best on or around rocks where it can bounce and deflect to provoke vicious strikes
Dimensions: 1 1/2 inches long, 1/10 ounce, #14 treble hook size, 2-3 feet cranking depth
Sport type: Boating
This product was presentation was made with AAWP plugin.
Sale
Pflueger President Spinning Reel, Size 20 Fishing Reel, Right/Left Handle Position, Graphite Body and Rotor, Corrosion-Resistant, Aluminum Spool, Front Drag System
PERFORMANCE MEETS VALUE: Pflueger President spinning reels combine smooth operation with a price that won't break the bank. With a balanced mix of performance, quality, and value, this reel is "The Smart Choice."
SIZE 20 SPINNING REEL: Features a graphite body and rotor for lightweight, corrosion-resistant fishing reels. The aluminum handle and soft touch rubber knob are suitable for Right/Left handed anglers.
RECOVER 20.2" | 51cm for every turn of the crank. Slow oscillation gearing provides a tight line lay for improved casting and control. Gear ratio of 5.2:1. Features an Aluminum spool.
SEALED OIL FELT FRONT DRAG with a max drag of 6lb to help tire out the fish, so you can reel in the catch. The 7 ball bearing system plus Instant Anti-Reverse ensures smooth operation for any fishing experience.
LINE CAPACITY: Mono Capacity yd/lb: 200/2 100/4 80/6 for optimal casting distance and accuracy.
This product was presentation was made with AAWP plugin.
Return to Home Page