I hope you enjoy this article/video of trout fishing with Rachael high up in the Rocky Mountains, near South Fork, Colorado.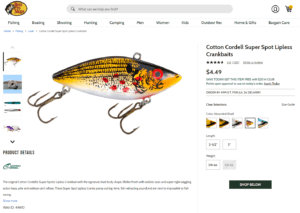 Trout Fishing with Rachael
This will be a short article with a video at the end. Mike and Rachael took some much needed time away in the Rocky Mountains. If you don't know, Rachael is Mike's daughter.
Mike and Rachael found a great camping spot south of South Fork, Colorado. You can find the area by traveling up US-160 to County Road 380. Drive up the County Road about 8 miles.
They found a great camp site along Park Creek. There are a lot of primitive camp sites in the area.
The fishing trip was made in late July 2021 and was a great trip and they caught a lot of trout. One thing that is not shown here or in the video is the fishing that was done at the Big Meadows Reservoir. They caught most of their fish at that reservoir. The trout were hitting the top water every time they fished the reservoir.
Here are a few photos of some trout Rachael caught on the Pass Creek, up near the Wolf Creek Ski Area.
Here's a close up.
Another beautiful trout, but this one was caught at Big Meadows Reservoir, between South Fork and Wolf Creek Pass, Colorado.
Final Thoughts
The weather was beautiful this July, here in Colorado. We had a lot of rain and the trout were very active so catching them in the rivers or lakes was not a problem.
Sometimes it's just great to get out of the city and head to the mountains to get perspective on life.
Check out the short YouTube video below.
Rachael was using a spin cast real with the 1/6 oz. ACME Tackle Little Cleo Spoon Lure.
Please Like, Subscribe, Share and Leave a Comment below.
This product was presentation was made with AAWP plugin.
Return to Home Page