Check out this field test for the Garmin HuntView Maps Review.
Garmin HuntView Features
Includes BirdsEye Satellite Imagery
1:24K Scale Topo Mapping
Preloaded MicroSD Cards Available
Land Owner Names with Public/Private Boundaries
Easy to Use Tracking Features
Thousands of Roads and Trails with Turn-by-Turn Navigation
Thousands of Points of Interest
BLM Information, Plus USGS Quad Locations
Includes Hunting Map Units
Compatible with BaseCamp
Full State Coverage for Maps
This last Fall's Fishing Trip
Mike and I had two fishing trips to the Miramonte Reservoir, West of Telluride, Colorado in the summer of 2022 and in November. We noticed there was a lot of private land mixed in with Colorado State land, BLM land and Forest Service land.
It becomes challenging at times to know we were not trespassing on private land. Take a look at some of these Garmin HuntView Pro maps to see the challenges.
It's great to be able to see the private/public land boundaries, but in addition, the HuntView maps includes the hunting units so hunters will know the area they are allowed to hunt in.
Hiking Trip to Eleven Mile Lake
Last month, we went on a hiking trip to Eleven Mile Lake West of Colorado Springs, Colorado.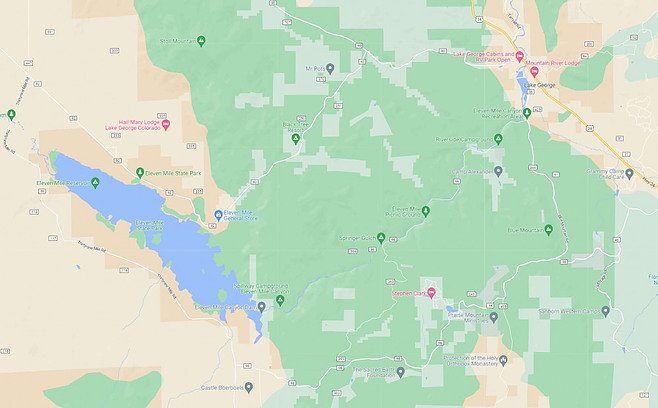 On this particular trip, it was confusing as I thought most of the land along the road was private, but there were definitely some National Forest lands mixed in that some people were camping on.
Check out some of these images below.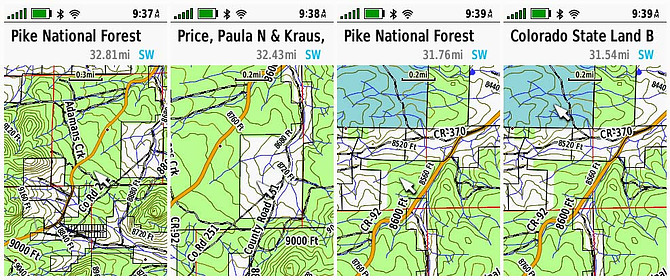 Final Thoughts
Having the Garmin HuntView Pro maps has made camping much nicer these days, as I know with strong certainty if we are camping on public lands.
Checkout this YouTube video below on the Garmin HuntView field test.
Garmin Huntview Plus, Preloaded microSD Cards with Hunting Management Units for Garmin Handheld GPS Devices, Colorado
Easy-to-use mapping solution for hunters and outdoorsmen – plug-in microSD card or download the mapping to a blank microSD card from home
Identifies landowner names and boundaries for public/private land types and boundaries, using data from multiple sources for superior coverage and detail
Digital topography equivalent to 1: 24, 000 scale U. S. Geological Survey maps
Shows thousands of routable roads and trails with turn-by-turn navigation
Includes searchable points of interest: parks, summits, geographic place names, camping areas, businesses, and more
This product was presentation was made with AAWP plugin.
Sale
Garmin GPSMAP 66i, GPS Handheld and Satellite Communicator, Featuring TopoActive mapping and inReach Technology
Large 3 inch Sunlight-readable color display for easy viewing
Trigger an interactive SOS to the geos 24/7 search and rescue monitoring center, two-way messaging via the 100% Global Iridium satellite network (satellite subscription required)
Preloaded Garmin TOPO mapping with direct-to-device Birdseye satellite imagery downloads (no annual subscription), includes multiple global navigation satellite systems (GNSS) support and navigation sensors
Cellular connectivity lets you access active weather forecasts and geocaching live
Compatible with the Garmin explore website and app to help you manage waypoints, routes, activities and collections, use tracks and review trip data from the field
Internal, rechargeable lithium battery provides up to 35 hours of battery life in 10-minute tracking mode and 1-minute tracking mode (display off), 200 hours in Expedition mode with 30-minute tracking
This product was presentation was made with AAWP plugin.
Return to Home Page