Check out this video of Bass Fishing with Rachael. Mike goes bass fishing with Rachael and she catches a bigger bass then he has caught in the last three months.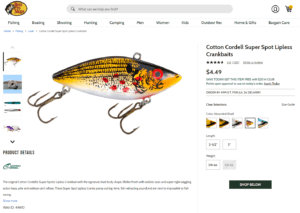 Check out these videos below.
Here are some of the photos you will see if you watch the videos.
Rachael used the Cotton Cordell Super Spot lure on all the ten bass catches during the day.
This product was presentation was made with AAWP plugin.
Return to Home Page