Mike's Ugly Stick Fishing Pole Review on the Rio Grande Reservoir west of Creede, Colorado.
The Shakespeare Ugly Stick
Mike has been fishing since birth, and let me tell you, that was a long time ago. About twenty years ago, Mike found about the Shakespeare Ugly Stick and he has stuck with this since then.
The Ugly Stick Lite Pro is the primary pole he uses these days, primarily due to the strength of the pole combined with extreme flexibility, partly because of the fiberglass tip at the end.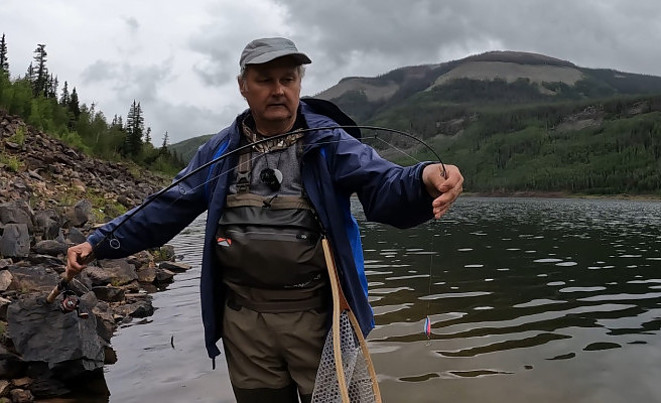 This flexibility allows Mike and Rachael to cast farther, with greater accuracy.
Checkout the YouTube video of them fishing on the Rio Grande Reservoir in Colorado with the Ugly Sticks.
Sale
Ugly Stik Elite Spinning Rod 7' - Medium - 2pc
Line rating - 8-17 pounds
Ugly tech construction with added graphite for lighter weight and increased sensitivity
Ugly tuff one piece stainless steel guides provide maximum durability
Cork handles provide comfort during lengthy fishing outings
This product was presentation was made with AAWP plugin.
Return to Home Page