We were trout fishing near South Fork, Colorado on the South Fork Rio Grand River when we were shocked to catch a beautiful, bright yellow Rare Golden Rainbow Trout. We were not sure what it was that we had caught but were later told that it was a rare Golden Rainbow Trout, that we would most likely never catch again.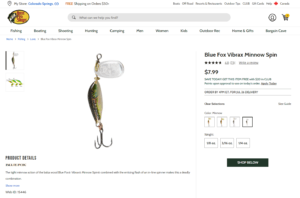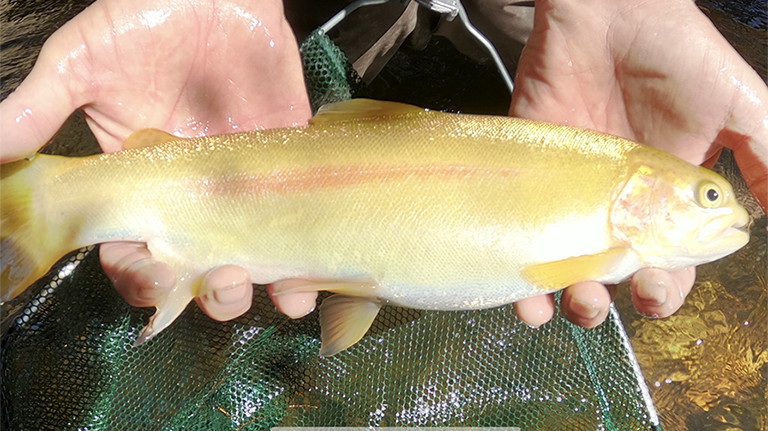 It was about 3pm in the afternoon and we weren't catching many trout. We decided to try a stream near the river and saw several small trout and had some nibbles, but then tried a hard to reach location on the creek and that's when Mike let out a loud holler and I quickly turned on my camera to see what he was so excited about.
Check out this video!
Extended YouTube Videos with video from Mike's GoPro Hero 9 Black.
We didn't measure it but it looked to be around 12 inches long. Take a look at the beautiful yellow color of this golden rainbow trout.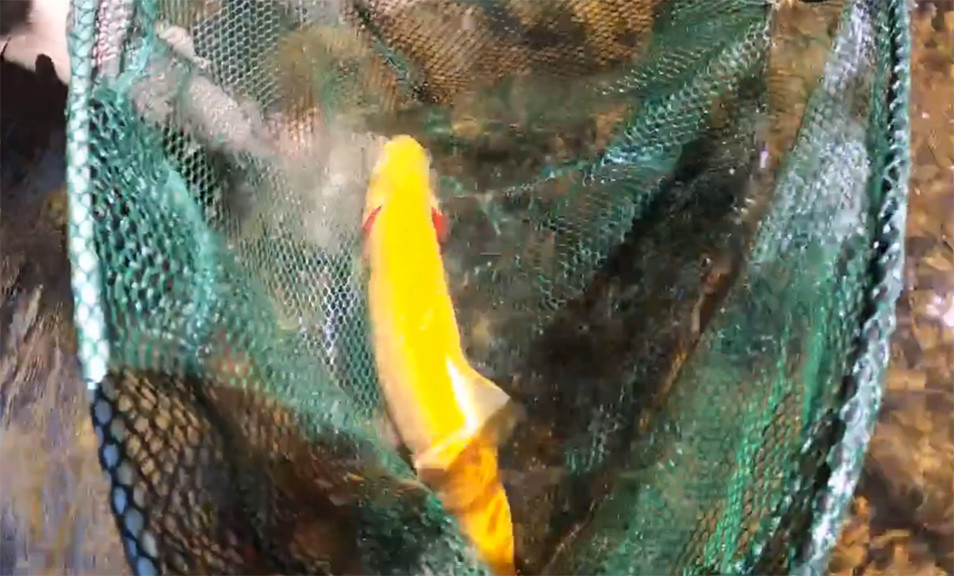 We caught the golden rainbow with a MEPPS Comet 1 minnow spinner seen below.
Blue Fox Vibrax Minnow Spinner, 1/8-Ounce, Rainbow Trout/Silver
Great for muskee, pike and bass fishing
Balsa wood design keeps the lure semi-buoyant for a realistic retrieve
Flashing spinner reflects light into the water, driving the predatory instincts of game fish to initiate a strike
Spinning action disturbs the water, drawing in fish that may not otherwise see the lure
Size 2 Blade
This product was presentation was made with AAWP plugin.
We keep hearing that the rivers are over fished, plus fishing is more challenging due to the recent drought, but we have found ways to catch enough trout to make us happy, plus some large and rare trout to make both recent fishing trips to Colorado extremely memorable.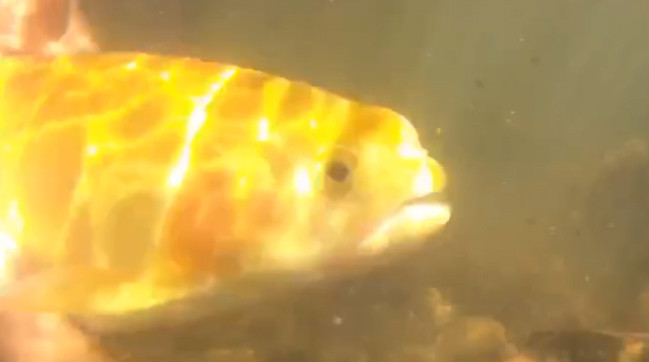 Sale
This product was presentation was made with AAWP plugin.
Return to Home Page