We had a fantastic success trout fishing the Rio Grande Reservoir in Colorado with Rachael. Check out some of the photos and the YouTube video at the end of the article.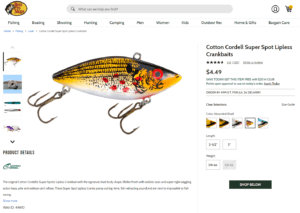 Trout Fishing Photos
We fished the area around South Fork, Colorado for six days before we finally headed up to the Rio Grande Reservoir in southwest Colorado, just west of Creede, Colorado.
We were amazed at how many 13″ to 15″ rainbow trout we caught in two days. We lost track of the catches but we probably caught 15 or more large trout per day over the two days we fished the Rio Grande Reservoir.
Mike and Rachael were catching a large trout at least every 30 minutes and sometimes much faster than that.
Rachael was out fishing Mike most of the two days at the Rio Grande Reservoir and she was the first one to notice many of the trout we were catching had a green color to them, so she switched to the Thomas Buoyant T102 spoon lure and then she really started out fishing Mike.
Mike may have caught the largest fish of the week but Rachael had the best two days on the Rio Grande Reservoir, even in the midst of near constant rain.
Check out the awesome YouTube videos of our two days on the Rio Grande Reservoir.
This product was presentation was made with AAWP plugin.
Return to Home Page