Here are some amazing photos of a large Colorado cutthroat trout we caught on the South Fork Rio Grande River near South Fork, Colorado.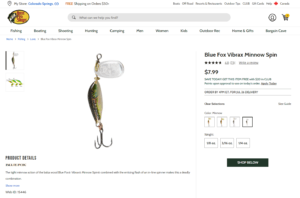 We were fishing the South Fork Rio Grand River, about 10 miles south of the town of South Fork, Colorado. It was early October and the Aspens were in full bloom.
We had fished the area the day earlier and knew this fishing hole had some promise, and it only took 2 casts for Mike to land this beautiful cutthroat trout.
You can see the YouTube video of the catch here.
Mike and I both have GoPros and I was using mine, primarily to get some great underwater video.
I think we played with this cutthroat trout so long that he finally started to get a little mad, or at least he looks like it.
You can really see his anger here.
It was a lot of fun catching and videoing this trout. He was a great fighter and gave us some incredible video.
We thought it was time to unhook the cutthroat and let him return to the river.
This catch was over but there would be more catches to come. It's hard for any Colorado fishing trip to be bad or a waste of time when you have this scenery to enjoy, while waiting for that next bite.
Here's the minnow spinner lure Mike used when catching most of the trout on this trip.
Blue Fox Vibrax Minnow Spinner, 1/8-Ounce, Rainbow Trout/Silver
Great for muskee, pike and bass fishing
Balsa wood design keeps the lure semi-buoyant for a realistic retrieve
Flashing spinner reflects light into the water, driving the predatory instincts of game fish to initiate a strike
Spinning action disturbs the water, drawing in fish that may not otherwise see the lure
Size 2 Blade
This product was presentation was made with AAWP plugin.
Return to Home Page