Trout Fishing Eleven Mile Canyon was INCREDIBLE on Friday, and this next Saturday was just as great, in fact, you're going to see the largest rainbow trout Mike has ever caught. It was between 15 inches to 17 inches, and that's not a fisherman's tale.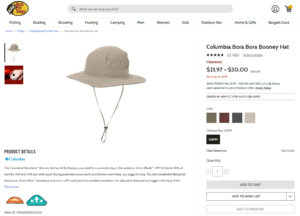 Saturday Trout Fishing
Saturday was cloudy most of the day but the fishing was great early in the day and then again later. The middle of the day was a bust but was still great when you're in scenery as we found in the Eleven Mile Canyon. Here are some photos of our day on the South Platte River which starts at the dam in the canyon.
Unfortunately I was not with Mike in the morning when he caught 6 to 8 trout, but I was with him when he caught the big rainbow trout later in the day. We were maybe 1/4 of a mile below the dam and here are some photos of the catch and some cool underwater pics when we released this beauty.
We caught a few more fish after the big catch, but after fishing all day, Mike and I were ready to relax at the campsite and enjoy some good food. I believe we had ribeye steaks this night. I showed Mike a new way to cook the steaks and he said that this particular steak was one of the best he had ever had. Of course, everything tastes better in the mountains after a long day on the river.
I'll post a new video here soon to show you how we cooked the steaks. It's much easier than cooking over a grill on the fire.
Fireside Chat of the Weeks Events
After dinner, Mike and I sat down to go over our fishing adventures of the week, starting at Cheeseman Canyon, near Deckers, Colorado and ending at the Eleven Mile Canyon, near Lake George, Colorado.
To cut to the chase, the fishing at Cheeseman Canyon was a bust, due to heavy pressure on the fish from over fishing since it is so close to Denver and Colorado Springs. It's a catch and release river, but that doesn't mean the fish will take your bait after seeing it for a thousand times in one day.
Final Thoughts
This was a great fishing trip. The weather was incredible and the two camp sites were spectacular. Mike and I will be back trout fishing again in late July and again in late August, and Possibly again in late September. When Colorado and river fishing get in your blood, it's hard to wait for the next fishing trip.
Check out the video below of Saturday's fishing adventure and the fireside chat of the weeks events.
Paramount Outdoors Deep Eddy Breathable Stockingfoot Chest Fishing Wader (ELK, XX-Large)
100% waterproof and breathable chest wader made with a durable 4-ply nylon upper and double reinforced lower legs giving you the protection you need from a fishing wader where you need it most
Large zippered box pocket on the front chest features a large rear pass through pocket for ample storage and a great place to rest your hands
2" wide adjustable suspenders feature attachment points uniquely designed for fly fishing to carry tippet, nipper, or hemostats
Ergonomic neoprene stockingfoot booties are made with 4mm of soft stretchable neoprene for a non-bunching fit
Backed by a 1 year warranty against manufacturer defects, you can wade at ease knowing we have you covered
This product was presentation was made with AAWP plugin.
Paramount Outdoors Slate Felt Sole Wading Boot with Metal Wading Studs Included (8)
Felt Outsole Bottom Wading Shoe with recessed stud insert points that will keep your (Included wading studs) in place for the long haul. Giving you a secure traction with every step
Full wrap rubberized reinforced strip around base connecting with large rubber heel reinforcement for the durability to last season after season
Heavy Durable Leather outer fabric offers superior durability and reinforcement where you need it most.
Attached gravel guard D-Ring on tough offers secure and comfortable fit with your waders
WADING STUDS ARE INCLUDED and you DO NOT need to go up in size as the Slate is already sized to accommodate neoprene wader booties
This product was presentation was made with AAWP plugin.
Return to Home Page