I bought a new incredible cooler that works much better than my old one. Take a look at this Lifetime Cooler Review 77 quart to see how well it worked on our last fishing trip to the Miramonte Reservoir in Southwest Colorado.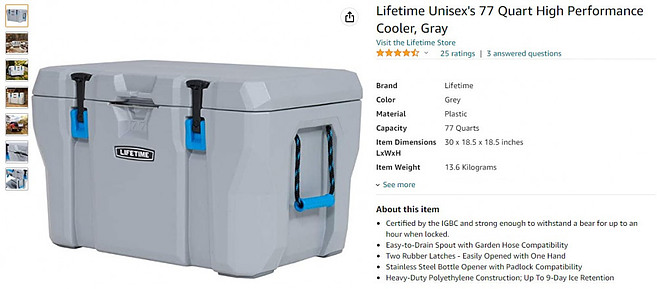 My Recent Camping Trip
Mike and I headed back to the Miramonte Reservoir, near Telluride, Colorado in November, but this time I was better prepared with a great new cooler. It's the Lifetime 77 Quart High Performance cooler.
Here are some of the things I liked the most about it.
Large Size that was More than Enough for this Trip
Easy to Open Rubber Latches
Strong handles
Made out of Material that Kept the Cooler from Sliding Around in the Bed of my Truck
Incredible Insulation to Keep the Ice from Melting
Solid Professional Design and Material
I had put off buying a cooler for a long time, and my last cooler had reached the end of the road. I did have to pay more for this one, but you do get what you pay for.
I had looked around a lot for a new cooler but so many of them cost way more then I wanted to spend, but I didn't want a cheap cooler. This Lifetime cooler was the perfect middle of the road model for my price range, but I was more than impressed with how nice it worked for me.
Images of the Cooler
Check out these images of the cooler.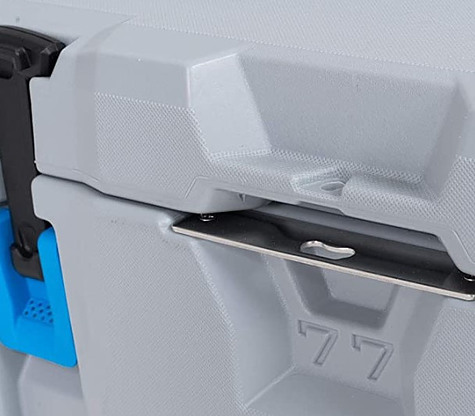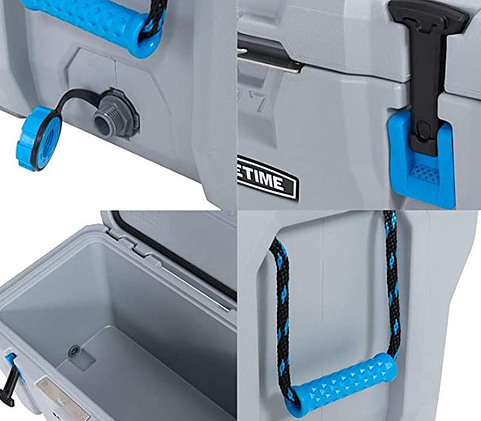 Here's a link below to a short YouTube video of the cooler in action.
Lifetime 77 Quart High Performance Cooler, Gray
Certified by the IGBC and strong enough to withstand a bear for up to an hour when locked.
Easy-to-Drain Spout with Garden Hose Compatibility
Two Rubber Latches - Easily Opened with One Hand
Stainless Steel Bottle Opener with Padlock Compatibility
Heavy-Duty Polyethylene Construction; Up To 9-Day Ice Retention
This product was presentation was made with AAWP plugin.
Return to Home Page