Fishing for Bass in Mike's farm pond.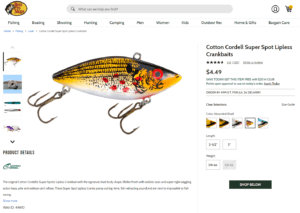 This bass was about 2 to 2.5 pounds. Most of the bass Mike caught on this fishing trip were between 1 and 1.5 pounds, but this was the largest one on this day.
He has caught 6 to 7 pound bass in this pond in the past.
Here are a few more photos of fish he caught today, but there were at least three more that didn't make it into the boat. I think they were a little camera shy.
Here is a YouTube video of the fishing trip.
Here is the lure that Mike used to catch all of these bass.
This product was presentation was made with AAWP plugin.
Return to Home Page