Here's some Fishing Advice for the Rio Grande River near South Fork and Creede, Colorado. We searched high and low for advice about where to fish in this area and only came up with recommendations to fish the Rio Grande Reservoir and that advice was well-founded. We caught a ton of trout.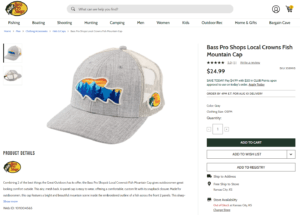 Where to Fish Near South Fork
There is a lot of great fishing around the South Fork area in Colorado, especially for most trout fishermen, but after fishing the are two years in a row, in 2021 and 2022, we found the best trout fishing was at the Rio Grande Reservoir, west of Creede, Colorado. See the location map below.
In 2021, we caught a few 12″ rainbow trout and one gorgeous Golden Trout, which are hard to come by on the South Fork or the Rio Grande River, south of South Fork, Colorado. See the map below.
Mike and I fished this section of the South Fork of the Rio Grande River in early October 2021. The weather was perfect, the aspens were in full yellow and the fishing was incredible.
But, I guess we get spoiled after a while and 12″ trout just aren't large enough.
Rio Grande Reservoir
In 2022, I met Mike and his daughter Rachael, back in South Fork for another fishing trip and I told them we needed to try out the Rio Grande Reservoir. They agreed, but after over a 1-hour drive, they started to doubt my advice. We finally reached the reservoir as you can see in the image below, and they were thankful I took them on this long journey.
The fishing was incredible. Mike and Rachael found themselves catching 13″ to 15″ trout all day long for two days.
Final Thoughts
The Rio Grande Reservoir and the Rio Grand River, just downstream of the dam is a must visit location for those of you who love trout fishing. The scenery is gorgeous and the fishing is fantastic.
Check out the YouTube video below of our recommendations, plus two catches while we were trying to create the video.
Sale
Paramount Outdoors Deep Eddy Zippered Breathable Stockingfoot Chest Fishing Wader (Large)
100% WATERPROOF and BREATHABLE proven zippered wader design constructed with 4-Ply puncture resistant nylon
ZIPPERED FRONT opening utilizing German engineered TIZIP Masterseal 10 Waterproof zipper for water tight protection that allows for easier on and off and added air flow
REINFORCED double layer knees and shins give you the protection you need where you need it most with a total of 8-ply nylon protection
AMPLE STORAGE this breathable zip front wader has a total of 5 pockets including 2 zippered chest fly box pockets along with 4 suspender attachment points
STOCKINGFOOT 4mm booties are 100% neoprene for a soft and comfortable fit, protected by 4-ply gravel guards with lace hooks
This product was presentation was made with AAWP plugin.
Paramount Outdoors Slate Breathable Stockingfoot Full Wrap 6-Ply Fishing Chest Wader (X-Large)
100% WATERPROOF and BREATHABLE with fully taped and sealed seams for watertight protection no mater if you're wading ankle or chest deep
FULL WRAP 6-PLY Nylon lower leg reinforcement with 4-ply nylon upper. With single seam crotch design eliminating seam chafe
6 TOTAL POCKETS, with 2 top entry large fly box pockets on the chest, backed by a microfleece lined handwarming pocket, Dual zip XL pass through pocket, and lastly a flip out device security pocket.
ATTACHMENT POINT on suspenders allow for easy and quick access to essential fly fishing gear like hemostats, nippers, tippet, and floatant
6-PLY GRAVEL GUARDS with lace hooks and 4mm ergonomic neoprene booties that won't bunch and have a soft non-binding fit
This product was presentation was made with AAWP plugin.
Return to Home Page