Watch this incredible drone video of the Miramonte Reservoir Colorado in September 2022. Take a look at some of the photos from the drone video below and then click on the link at the bottom of the page for the beautiful YouTube video of the reservoir and surrounding area.
Photos of Miramonte Reservoir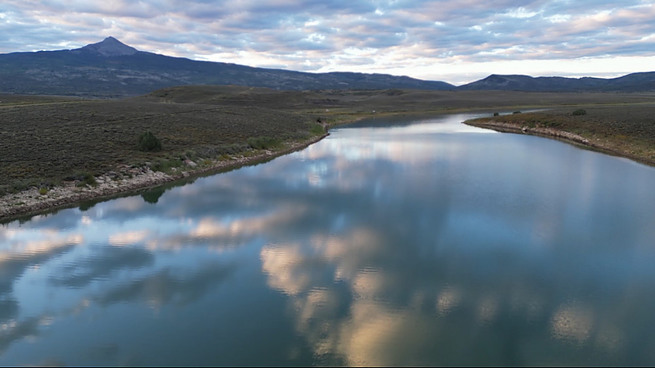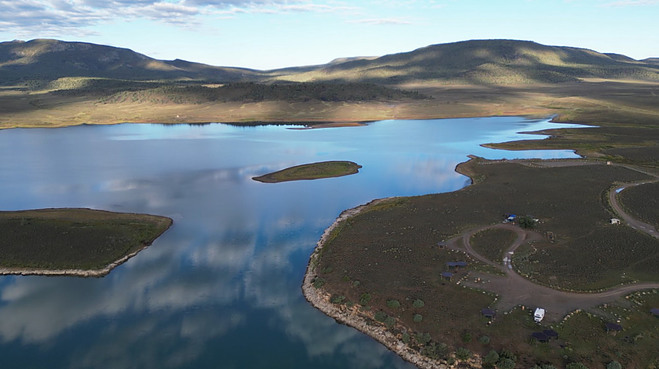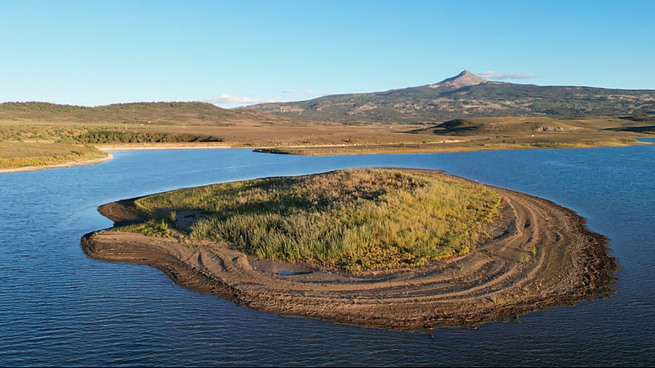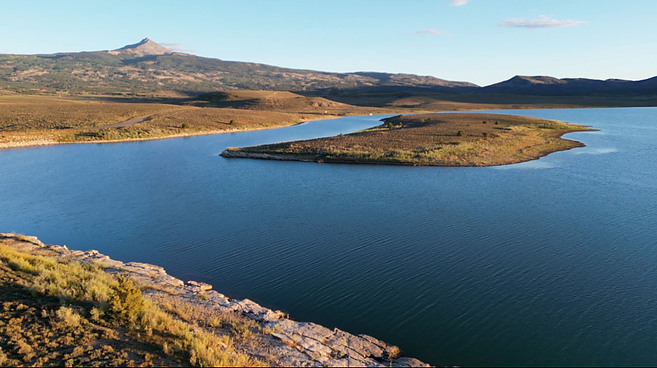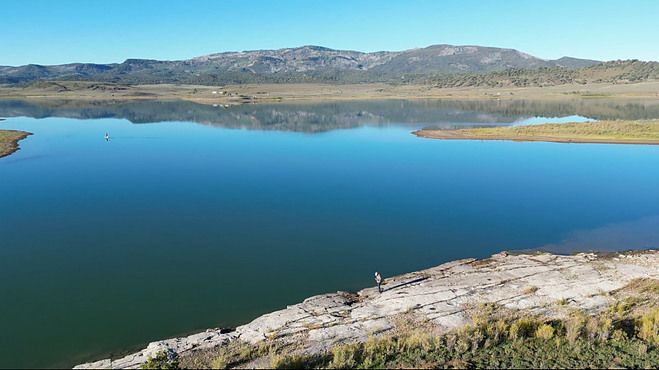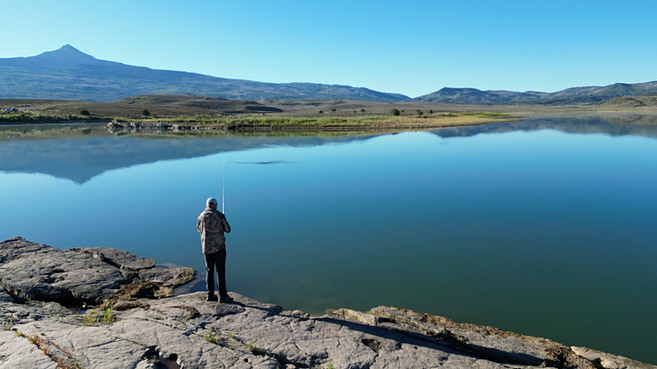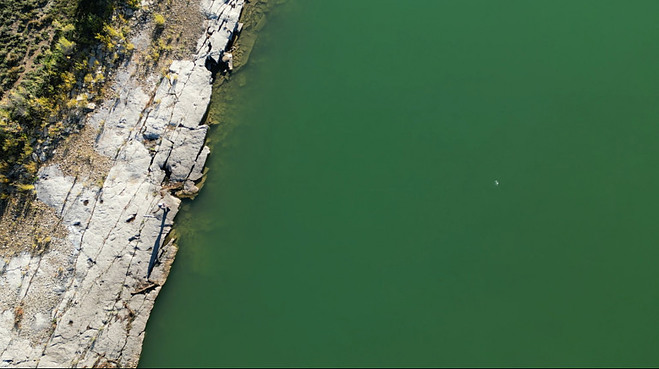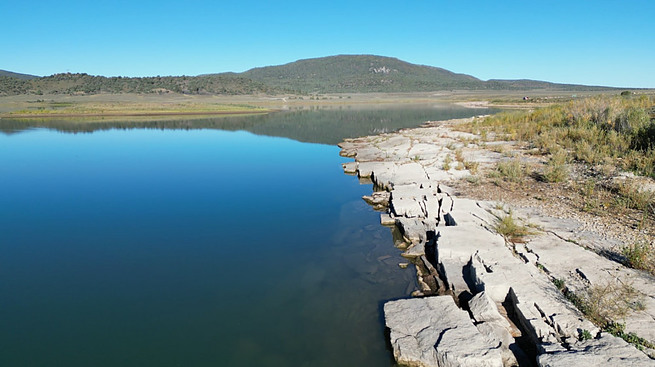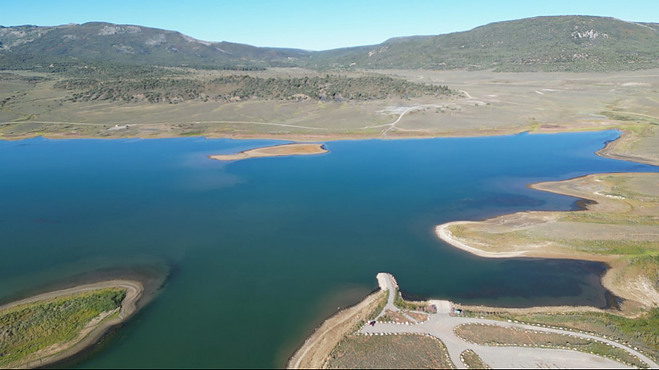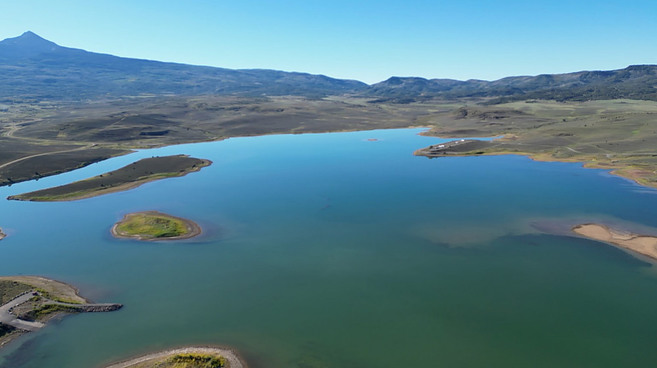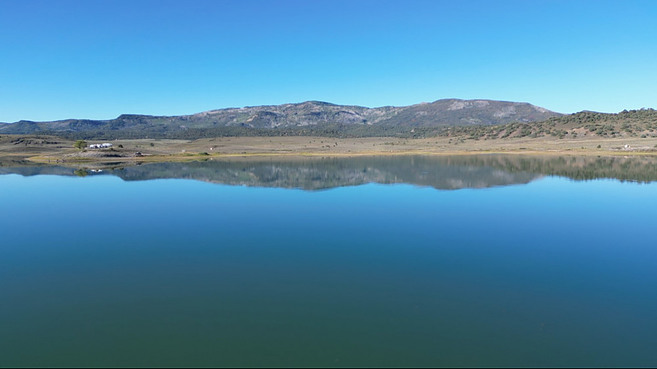 The Miramonte Reservoir is Beautiful
Not only is the area surrounding the Miramonte Reservoir beautiful, the fishing is incredible, plus it's great to find an out of the way place in Colorado where not a lot of people take the time to drive to. It may be a long drive, but it's worth it.
Watch the drone video of the incredible area of the reservoir and the surrounding area.
DJI Mini 3 Pro (DJI RC) + Fly More Kit Plus – Lightweight Camera Drone with 4K/60fps Video, 2 More Batteries Provide Up to 94-mins Flight Time, Tri-Directional Obstacle Sensing, Drone for Beginners
Care-free Creation - Weighing less than 249 g, Mini 3 Pro doesn't require registration in most countries and regions. The foldable and compact design also makes it easy to carry on any adventure.
Push Each Fight to the Limit - With the Fly More Kit Plus, users can enjoy up to 47 minutes of flight time for care-free exploration. Note that with this battery, the drone's weight will exceed 249 g.
Seriously Pro Shots - Capture your world in remarkable detail with 4K/60fps video and 48MP photos. The advanced camera system supports dual native ISO and f/1.7 aperture for high-quality imagery, night and day.
Perfect Portraits in a Tap - The redesigned DJI Mini 3 Pro offers True Vertical Shooting for portrait shots, ideal for social media. The gimbal rotates 90, so you don't have to compromise image quality.
Fly with Confidence - DJI Mini 3 Pro features tri-directional obstacle sensing and APAS 4.0, bringing unrivaled safety to the Mini series.
Create and Share On the Go - DJI Mini 3 Pro offers an extensive range of intelligent features including FocusTrack, True Vertical Shooting, MasterShots, Timelapse, QuickTransfer, and more.
This product was presentation was made with AAWP plugin.
Return to Home Page